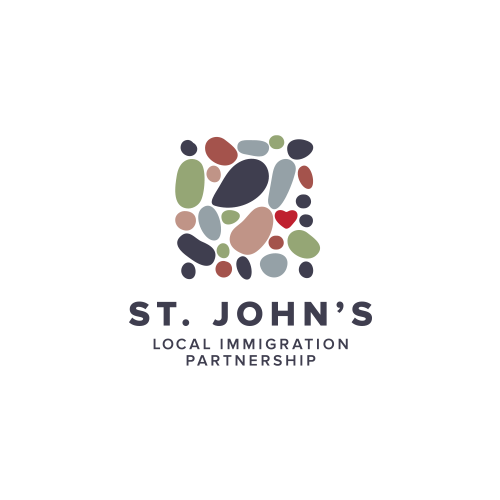 St. John's Local Immigration Partnership

coordinates and collaborates to
build a 
welcoming community for newcomers in St. John's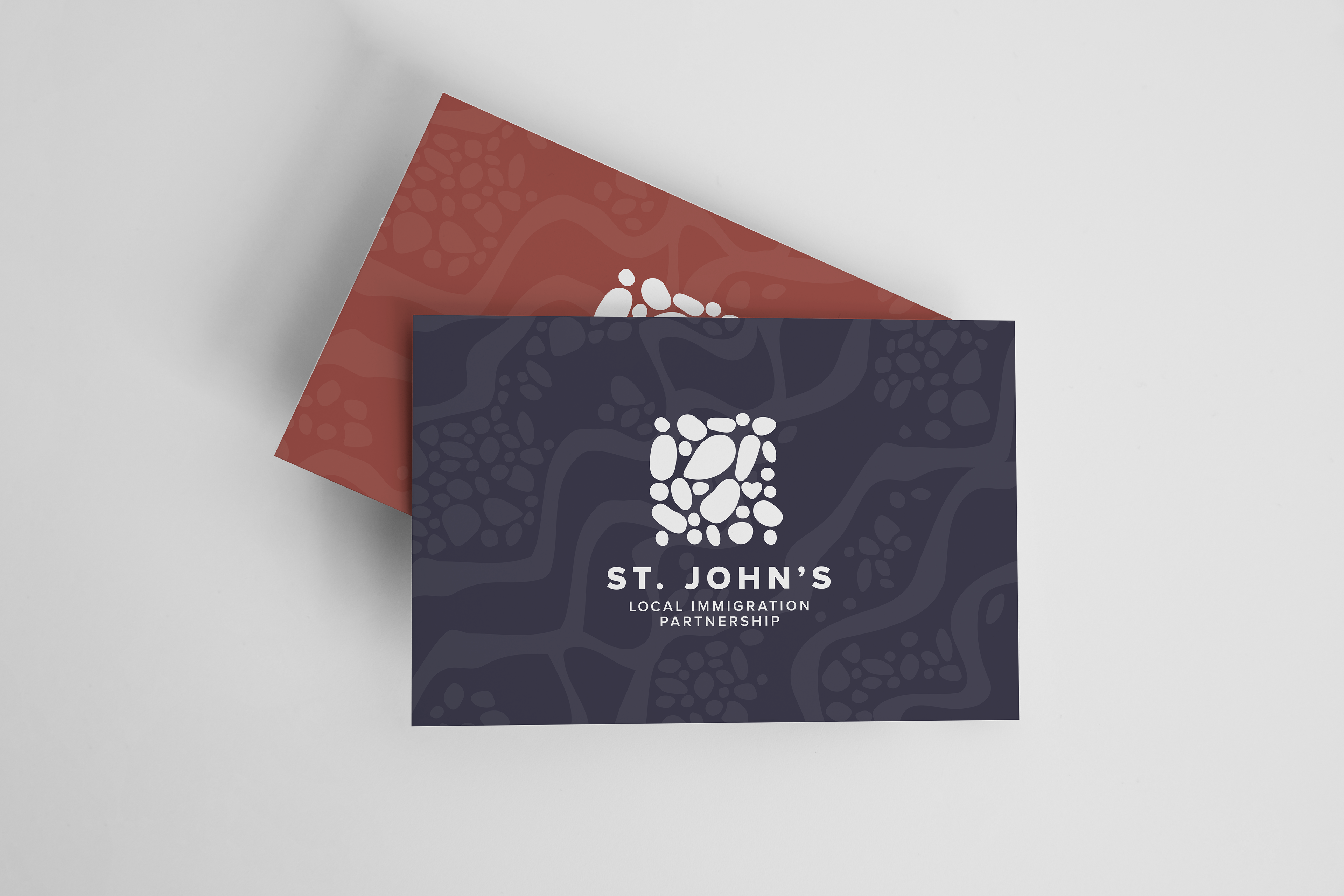 I was asked by the St. John's Local Immigration Partnership to create a logo to represent them. The logo needed to welcoming and represent diversity. 
It was clear that we did not want to be generic on this, but be interesting and incorporate our surroundings into the logo.
I decided that we are trying to promote diversity and just how welcoming we are, and by including some of our surrounds. I decided to use beach rocks – which are all unique and diverse and when combined build our beautiful beaches. And in this diversity, I placed a small heart, to show how welcoming we are and to warm up the overall logo concept. 
For a palette, I used colours picked from photos of rocks on our beaches, some more contrasting and some warm and light.
For the typography, I chose a san serif font, professional and trusting, but not too formal and serious. 
The overall logo has been well received, and this was a wonderful project to work on.