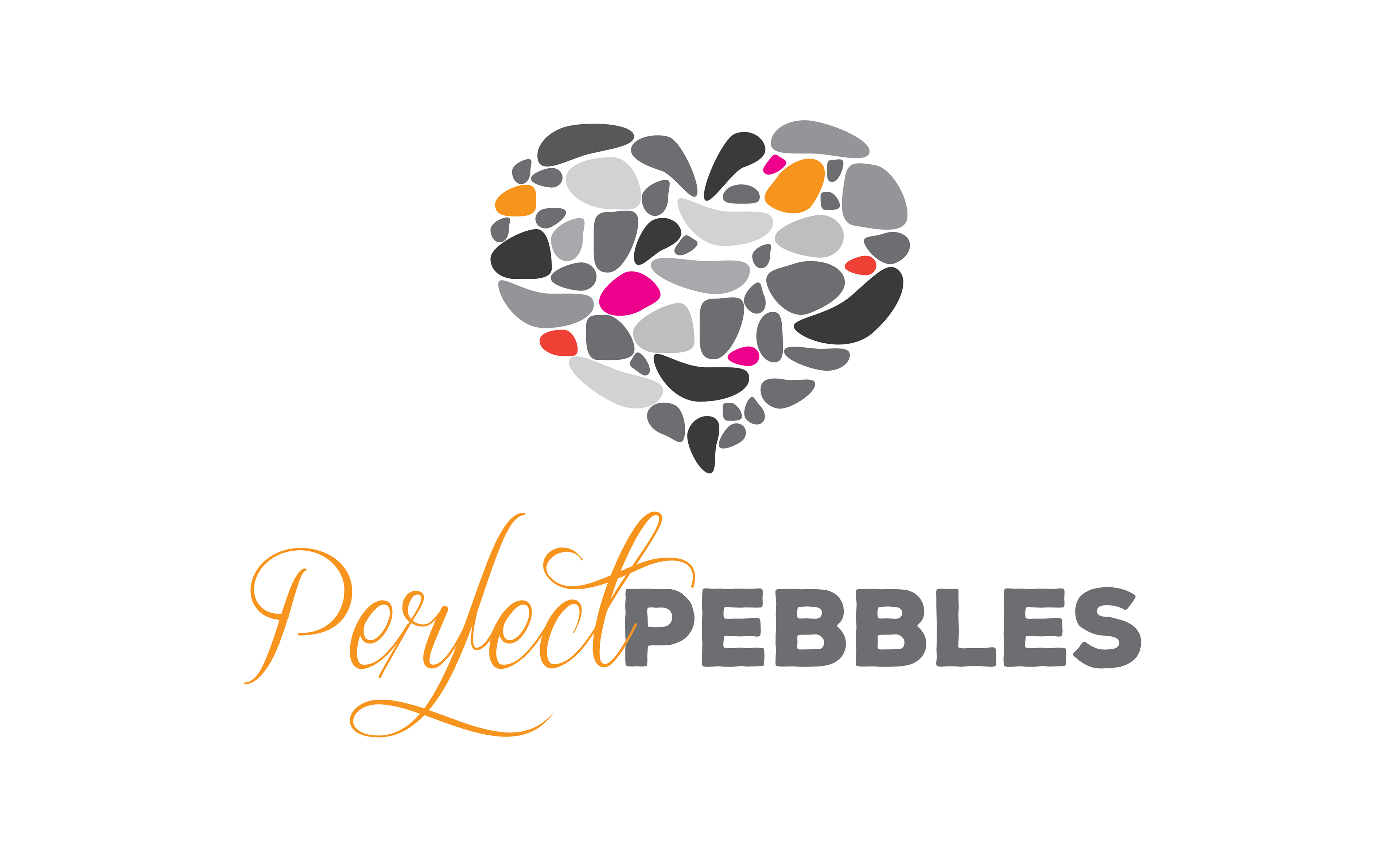 Perfect Pebbles is a one of a kind hand crafted original art piece created by my niece Kiley Wall,
in Chapel's Cove, Newfoundland & Labrador. Each pebble is hand-picked from the beautiful rocky shores of Newfoundland & Labrador.
The pebbles are then arranged to form the beautiful and whimsical composition you are viewing today.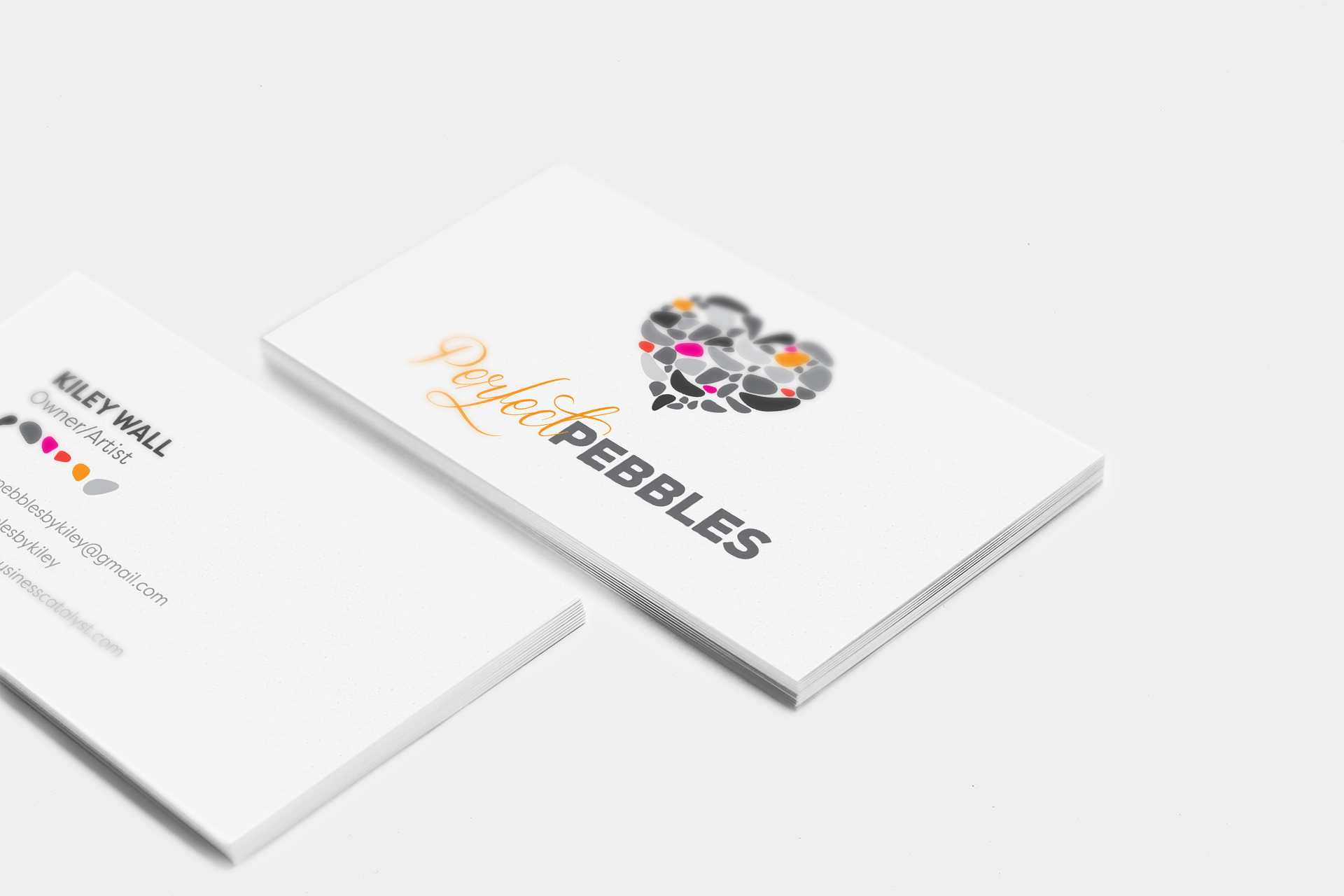 I decided to create a logo for Kiley that symbolized the pebble art and the love and care Kiley puts into each and every one of her brilliant pebble artworks. She sands the board, paints it and then picks the perfect little pebbles to build the artwork.
I factored this into the logo and created unique little pebbles that have been smoothed and worn from the ocean, and arranged them into a heart.
For the colour palette, I used a mix of greys, but chose to add vibrant pops of colour to represent the artist, Kiley, who is vibrant and creative.
To view the beautiful artwork Perfect Pebbles, please visit facebook.com/perfectpebblesbykiley