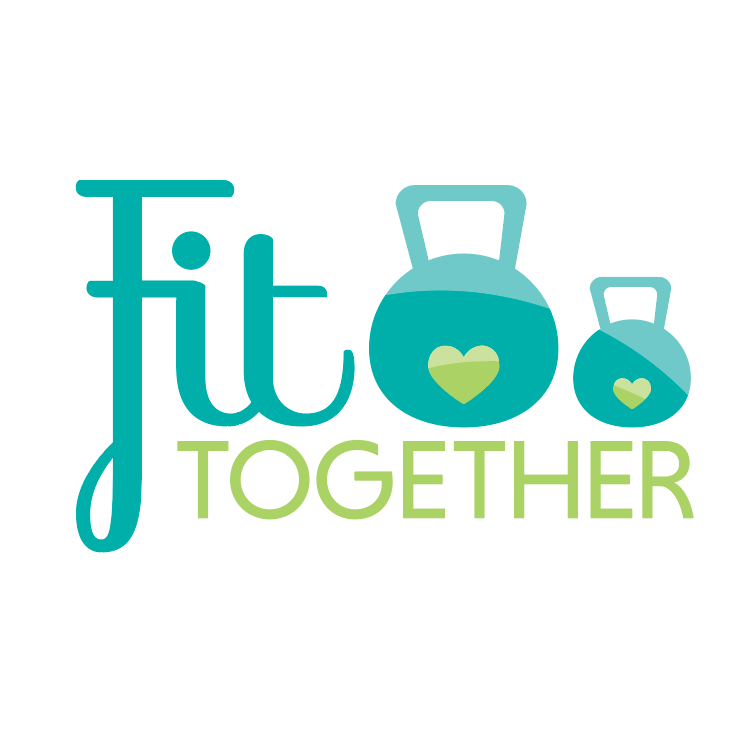 Fit Together is a work out blog created by one of my best friends, Erin Dawe.

The blog is all about new moms and pregnant moms keeping fit, eating healthy, and exercising safely.

Erin has many years of experience in fitness instruction, and as a new mother felt this was an excellent way for her to teach other new moms how to exercise with their little ones.
The logo is designed to be warm and friendly, cute and promote the theme of fitness.
I chose to create two kettle balls arranged to look like a mom and a little one. I used fresh colours such as a turquoise and green, and a tint for highlight.