My Client Auction Network has become the exclusive auctioneer for the Woodland Artist, Christian Morrisseau. I was approached by Auction Network to design a website for Christian Morrisseau.
Christian Morrisseau is the son of renowned Woodland artist Norval Morrisseau. His work is of the Woodland Art, which has big bold bright colours. I loved Norval's and Christian's work, so this was a fantastic opportunity and an honour to be able to design the look and feel of christianmorrisseau.com.
Along with designing the website, I was also able to design a poster and web banners to promote a massive auction of Morrisseau's work, "All The Colours".
The design was then handed off to Insiteful Solutions (insitefulweb.com) who then took the theme and built the working website (www.christianmorrisseau.com)
The images below are the mock ups and the guide provided, there are variances between the initial design and the actual website. I am really pleased to see the website come to life, Insiteful Solutions built it as a responsive website that works on all devices.
I wanted the website to be clean and open, I wanted all of the attention on the beautiful work of Christian Morrisseau. I chose Adobe Garamond Pro as the display font, paired with Source Sans Pro, I felt a classic serif brought a timeless and important image that was balanced with a more modern sans serif. Like an art gallery, I wanted the website to showcase Morrisseau's amazing work, in a clean and open environment.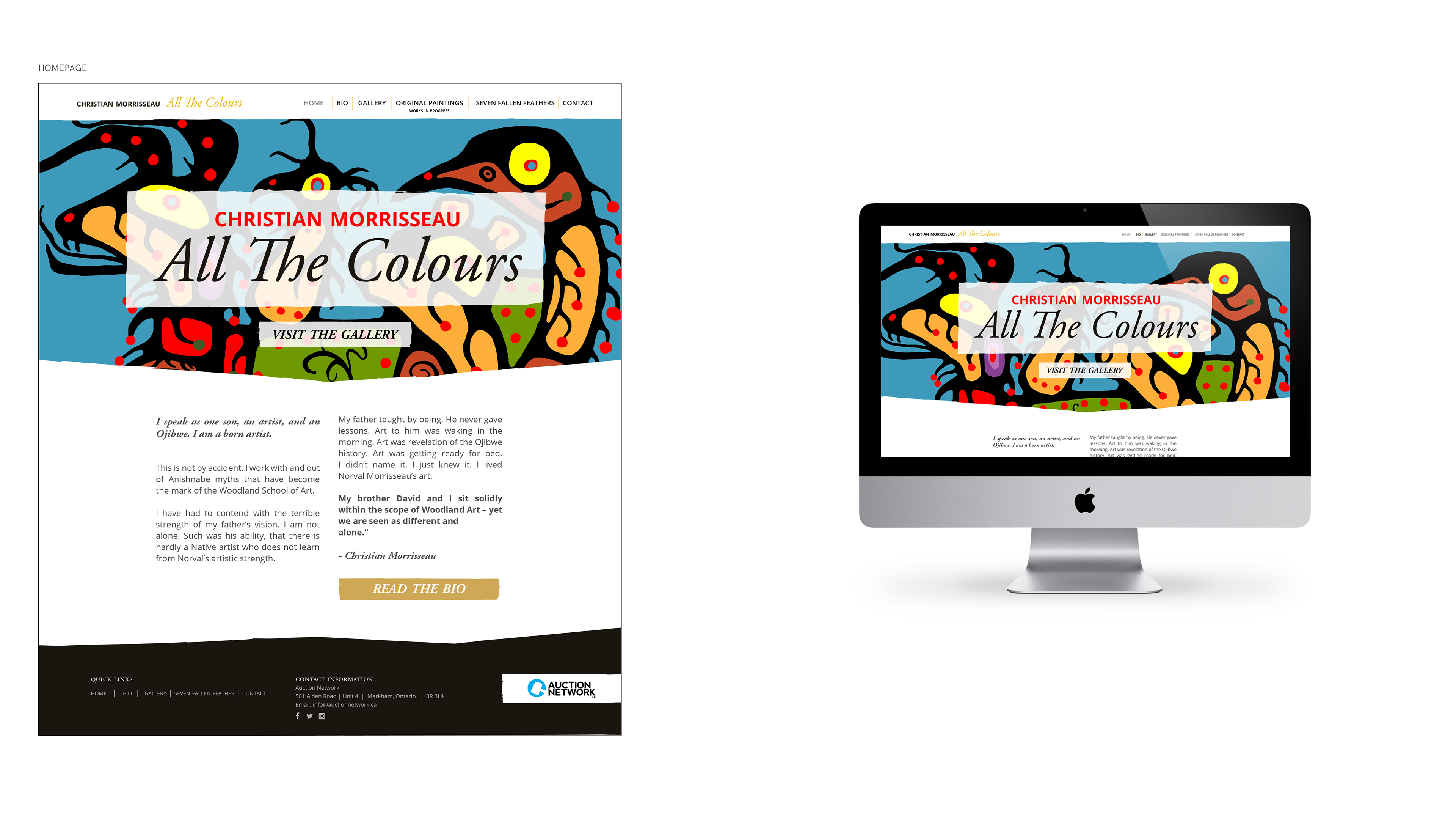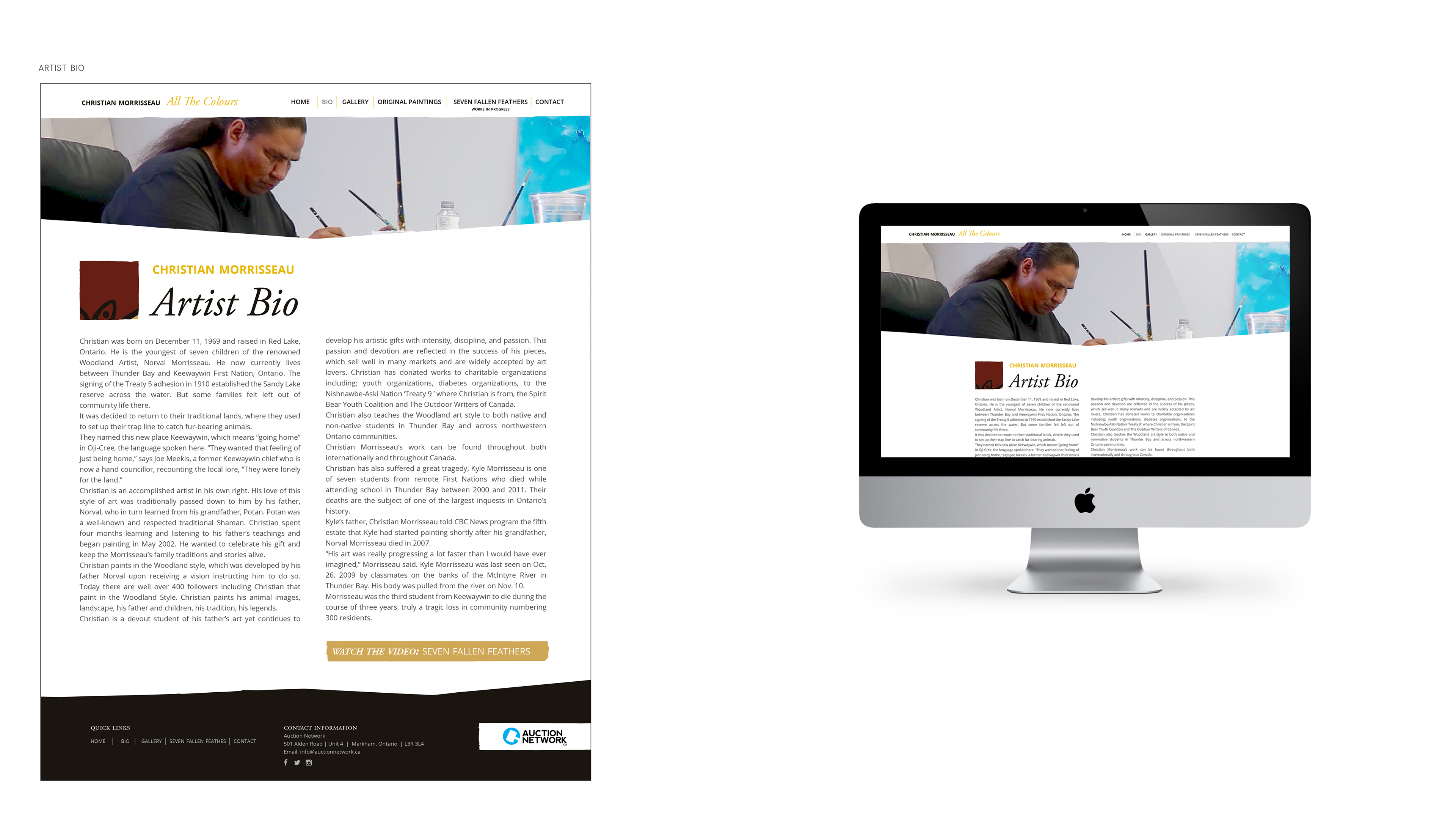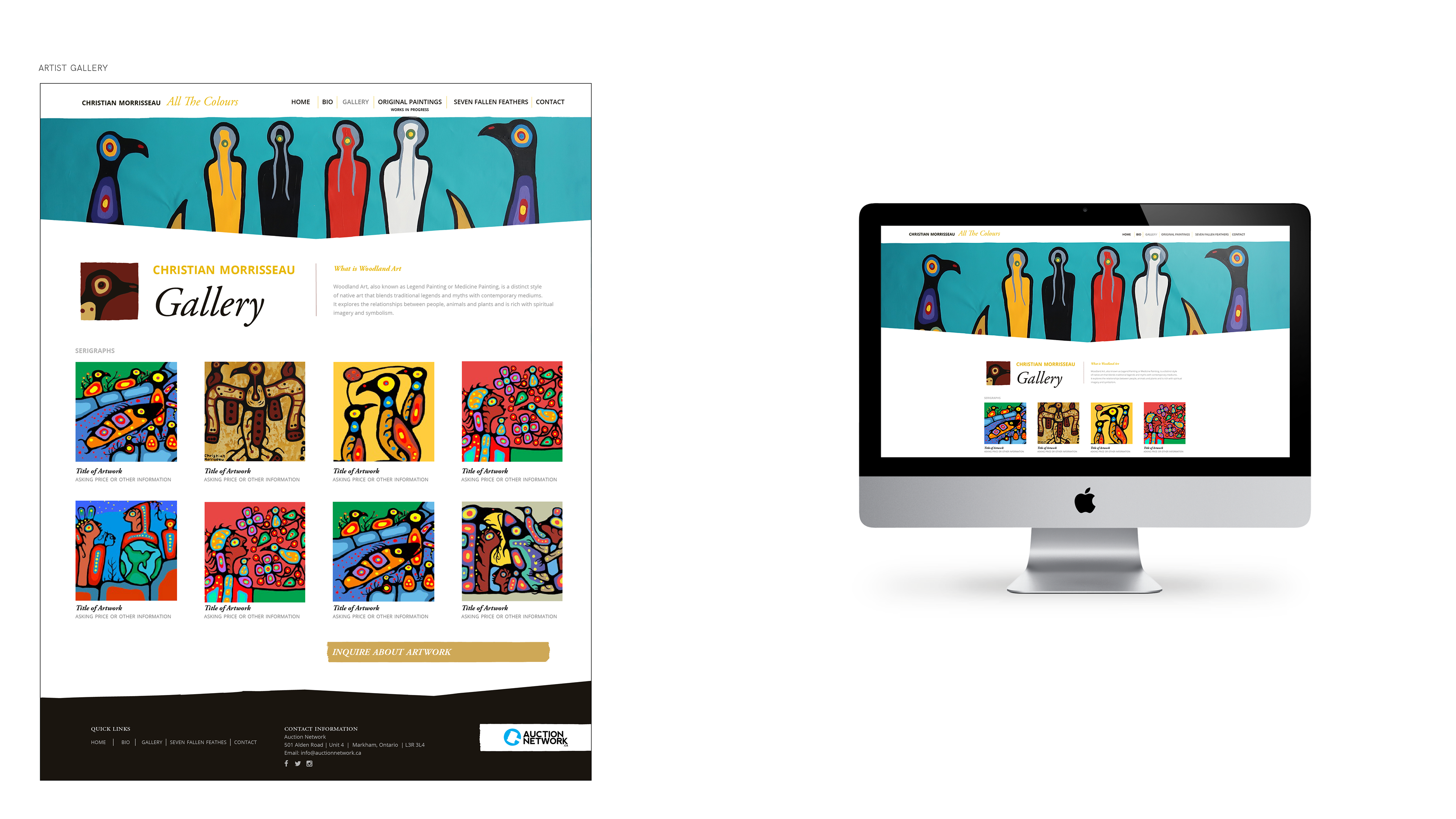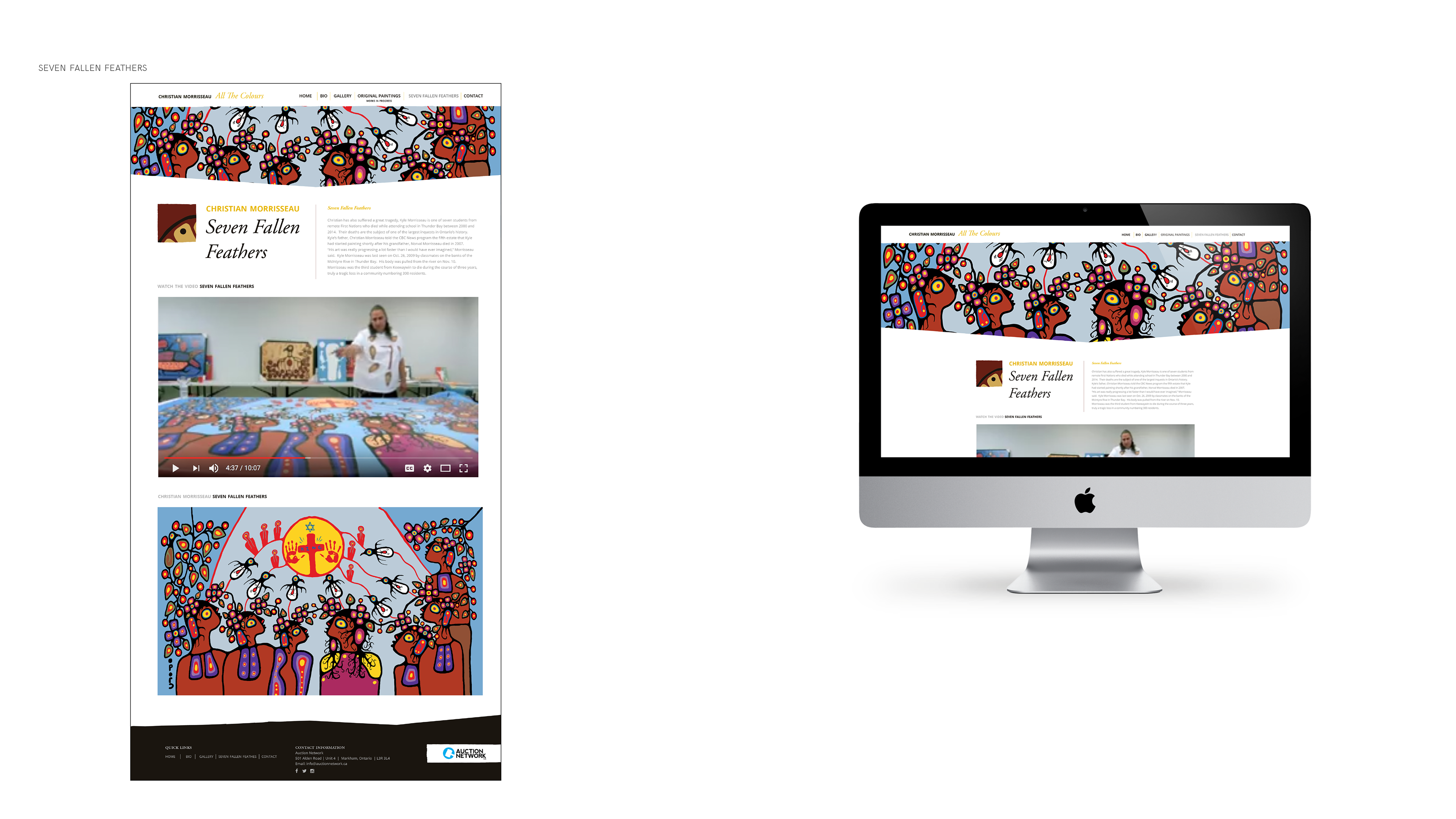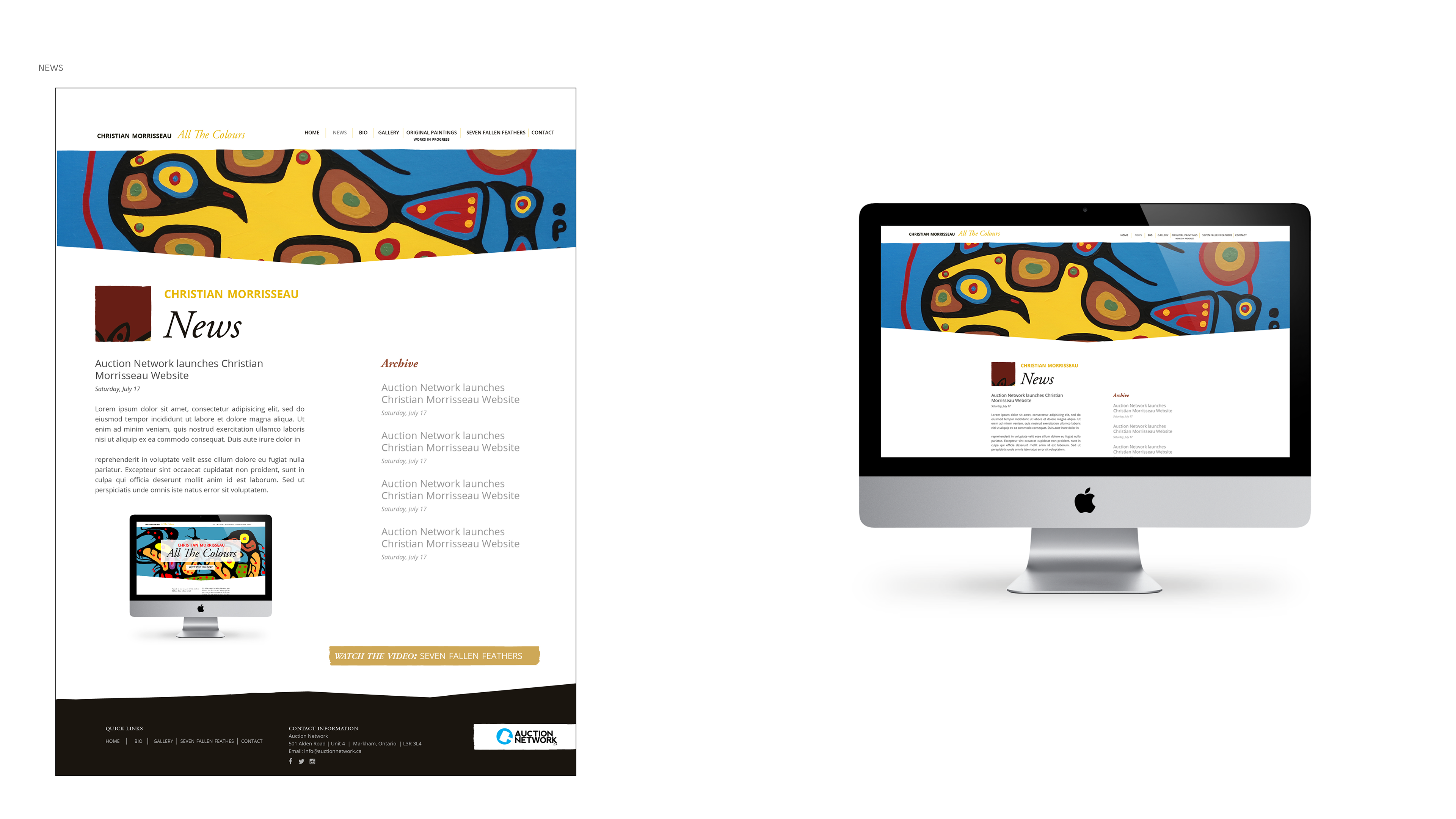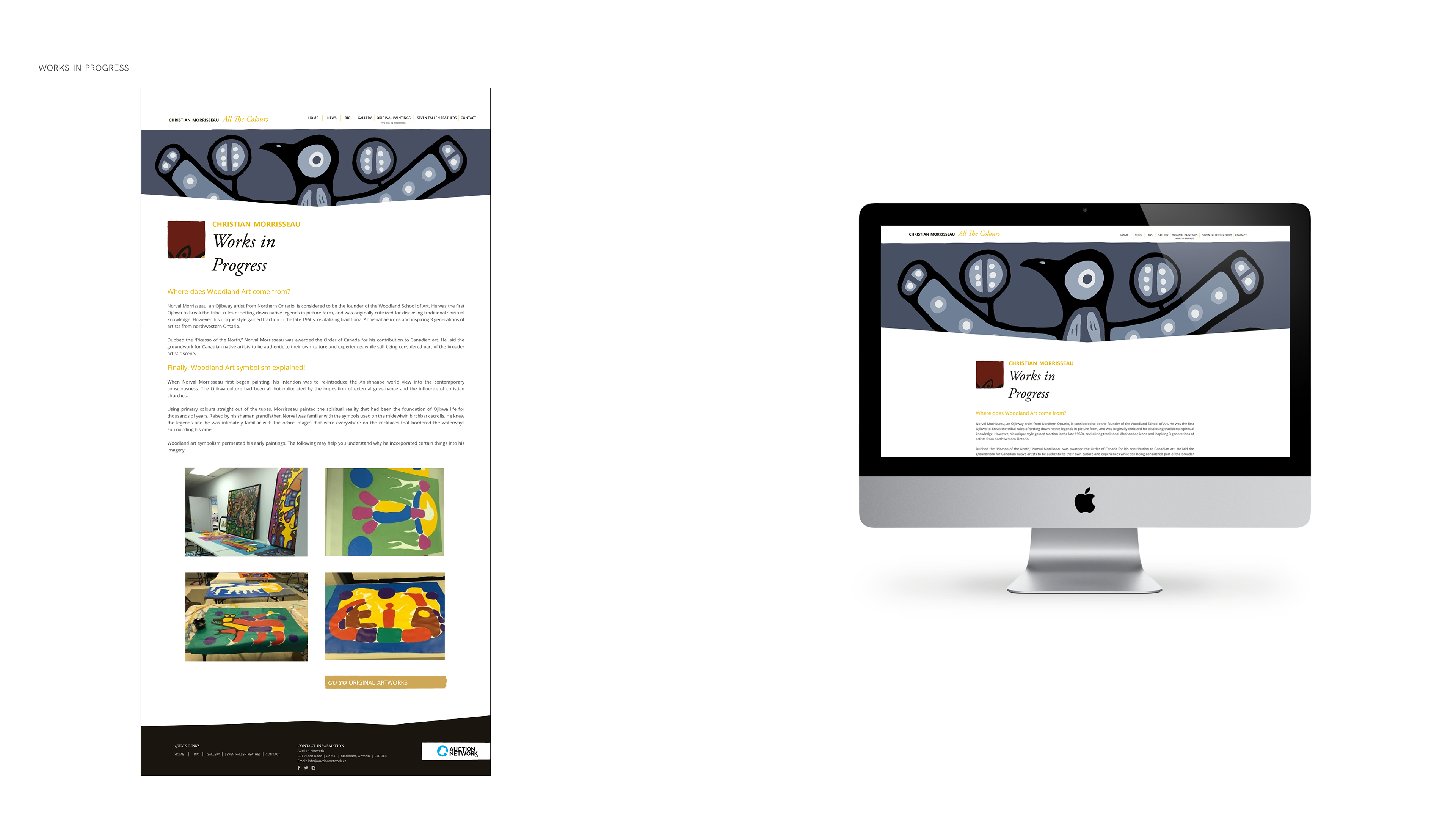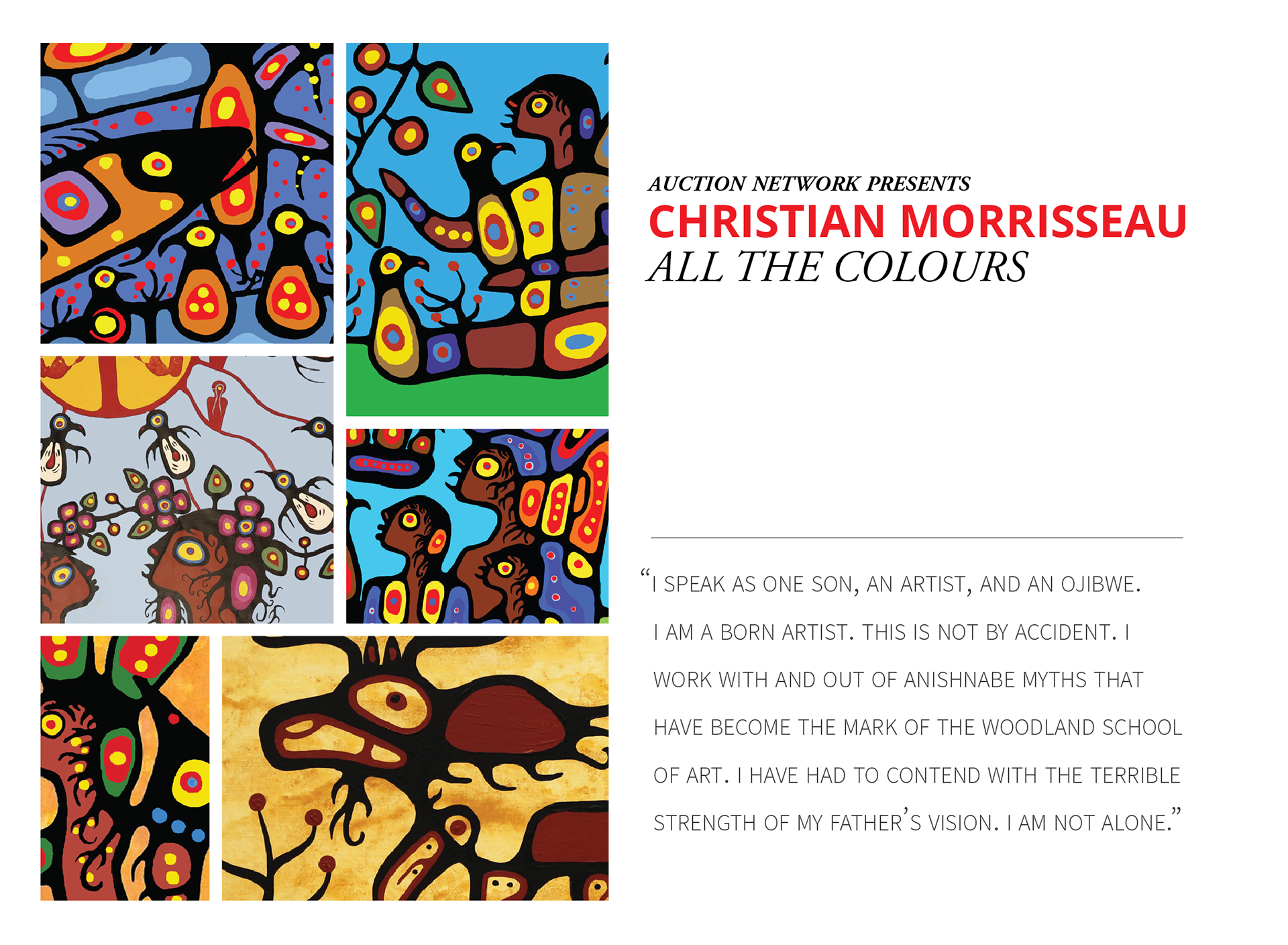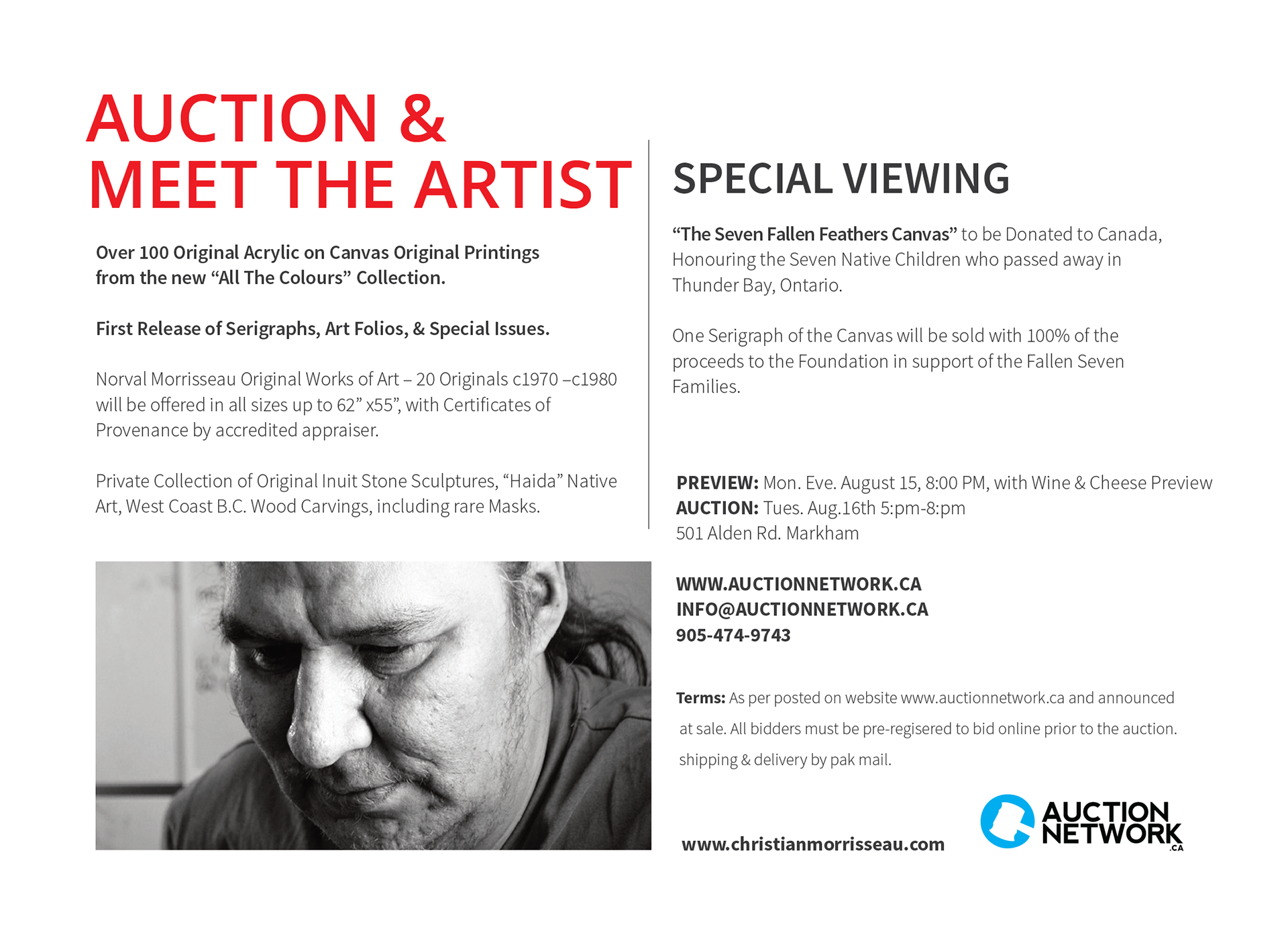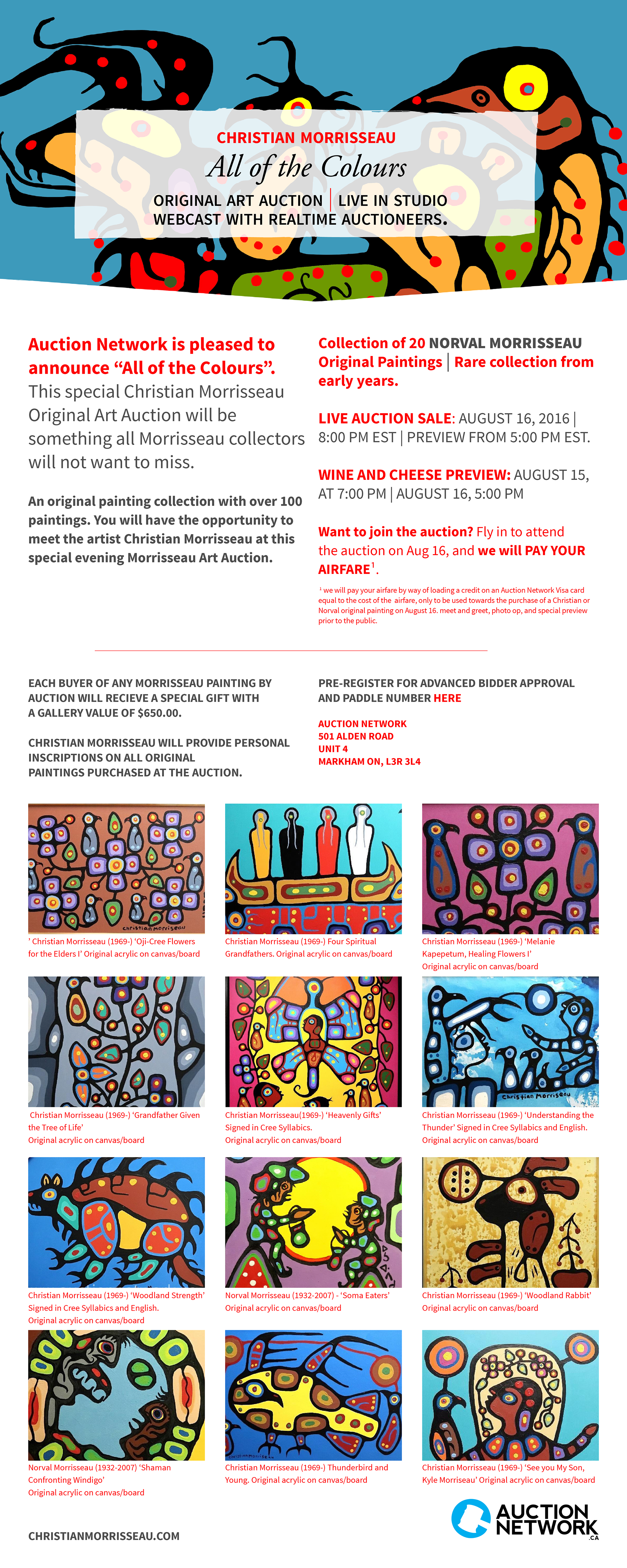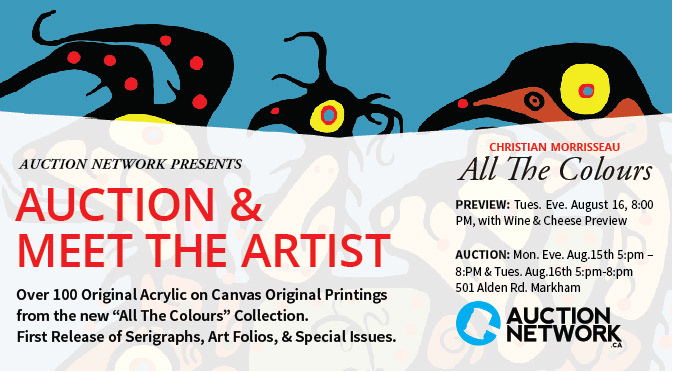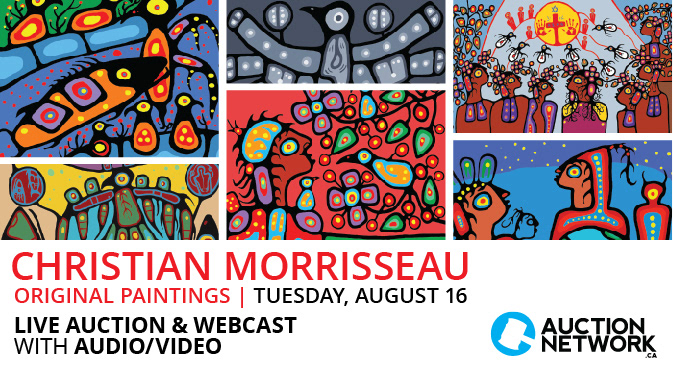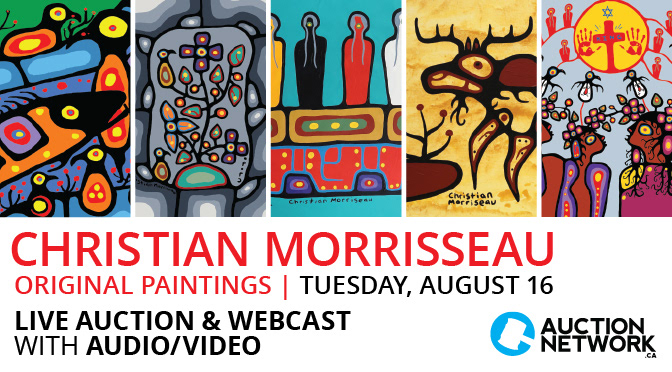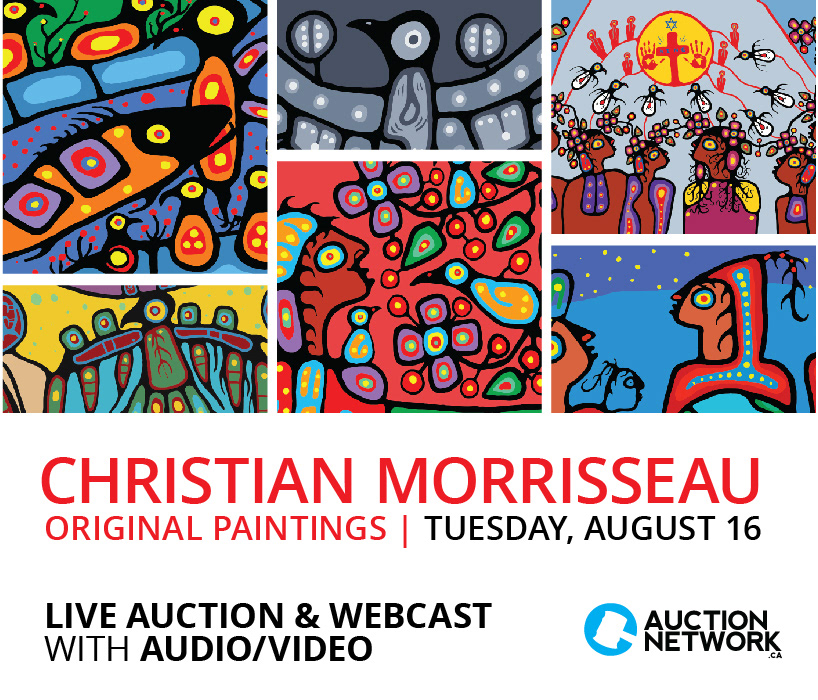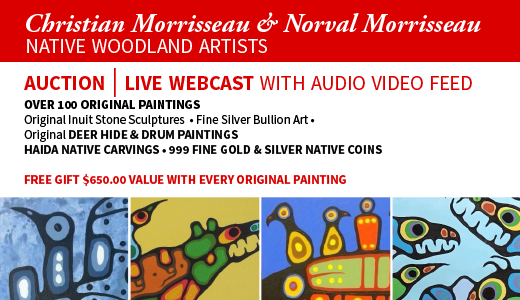 Please visit www.chrisitanmorrisseau.com to view the final website for more information on Christian Morrisseau and his work.