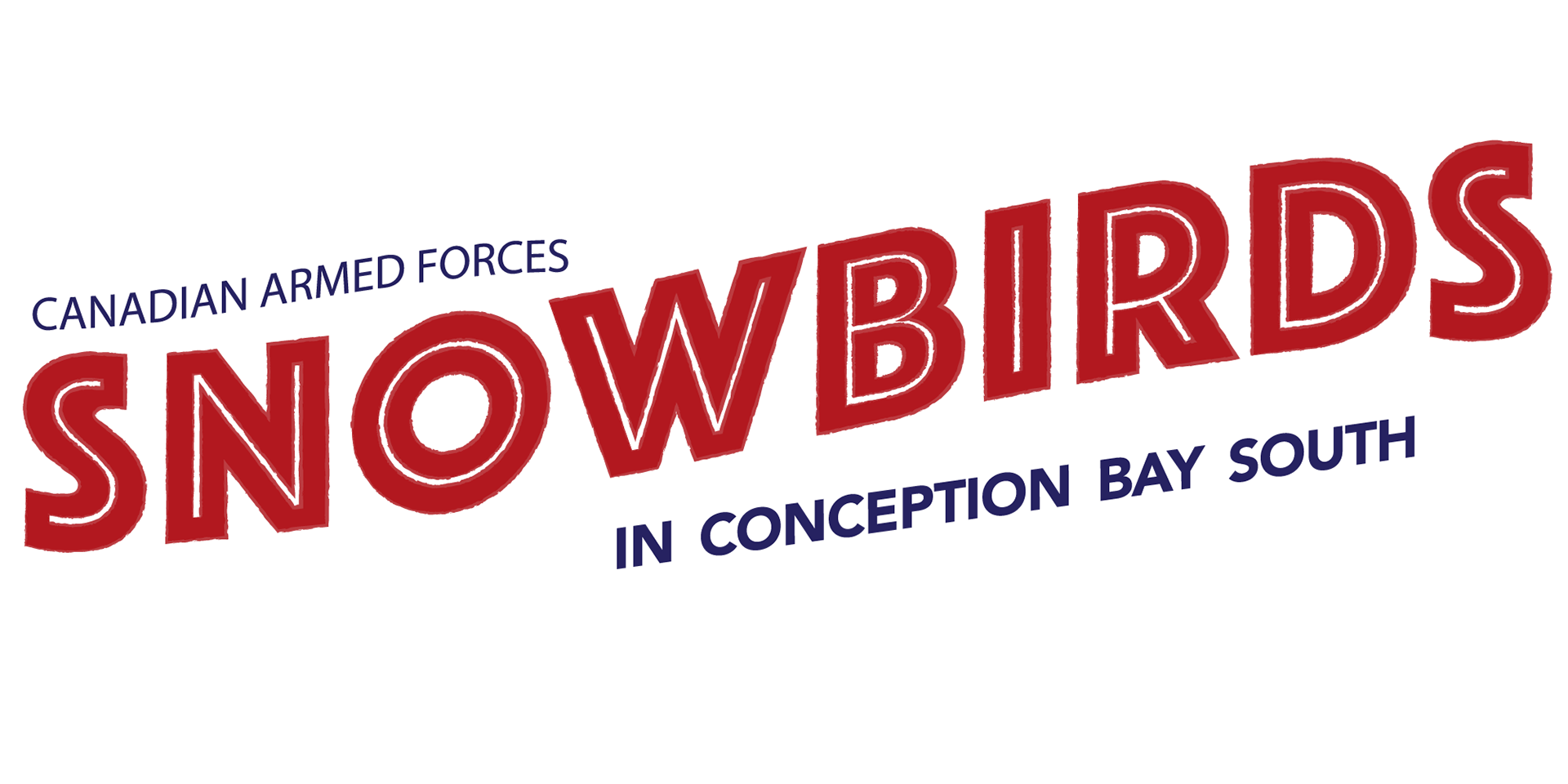 CANADIAN ARMED FORCES SNOWBIRDS IN CONCEPTION BAY SOUTH
My client the Town of Conception Bay South asked me to work on a really exciting task, to create a poster and social media for the upcoming event CAF Snowbirds in Conception Bay South.
I was thrilled to be assigned such a cool project and during the brief, couldn't help but to imagine some cool designs to promote such an amazing show. As a kid growing up in Nova Scotia, the highlight of every summer was the Shearwater Air Show. I remember seeing the Snowbirds preform and so much nostalgia and fond memories flooded my mind while I sketched out concepts for the event.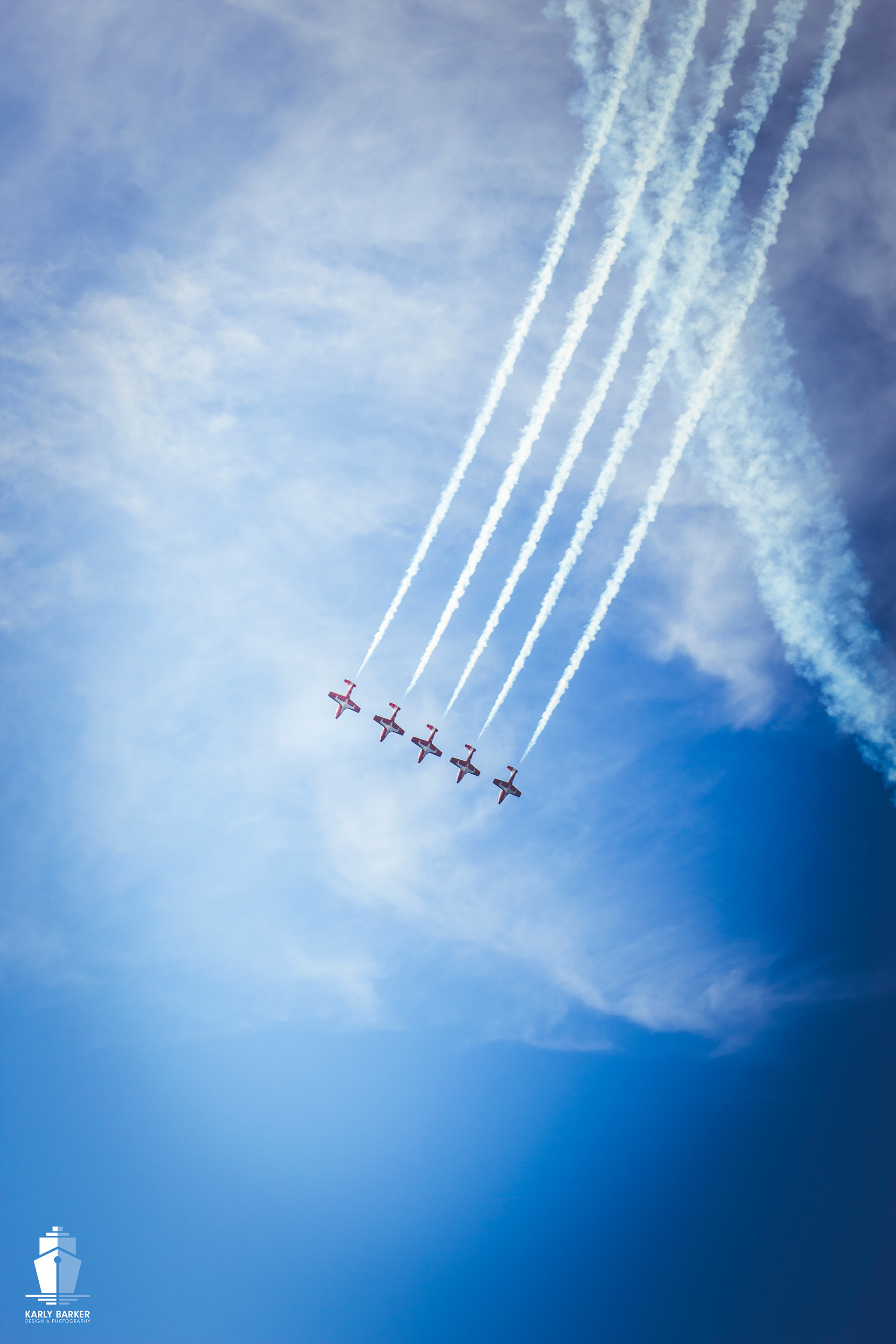 THE CONCEPT AND SKETCHING STAGES
In the sketching stages, no matter what I did, all the thumbnails had a common theme, a sweeping image of the CAF Snowbirds bolting across the image, with their bright red colours and billowing jet trails lagging behind. As seen the in concept sketch, the jets flew in formation like during a show, and as I remembered them.

I was in a nostalgic frame of mind in the sketching process, I wanted to highlight that they are a Canadian Icon and have been preforming amazing shows for many, many years. I felt the striking bolt across the poster and a touch of texture spoke a bit retro to a modern illustration and movement to depict the thrill of their performance.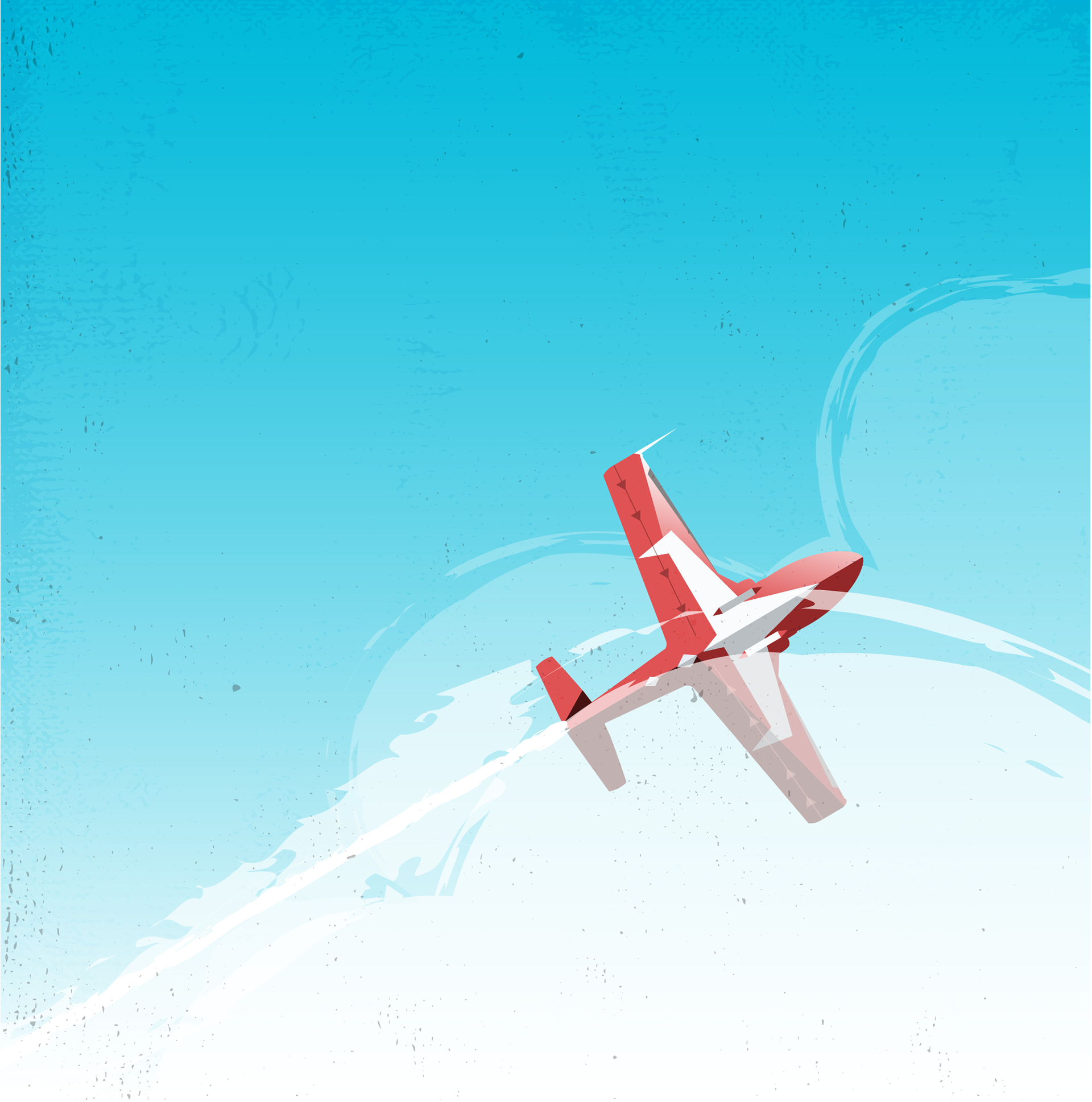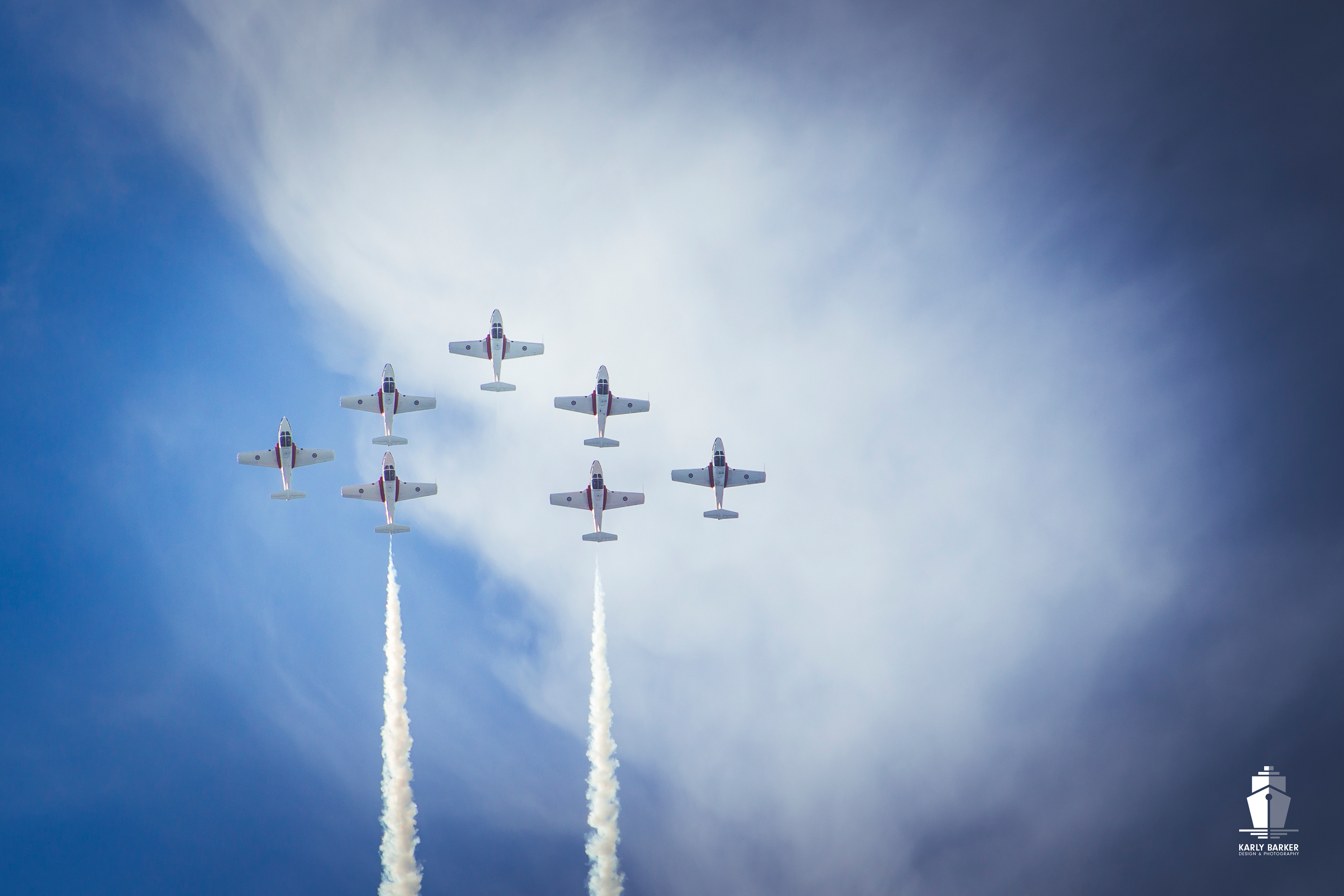 The illustration was created in Adobe Illustrator; keeping with the retro feel, the flat vector approach really gave the jet illustration a solid base layer. I felt the jets really needed to be further stylized so I then divided up the illustration to bring in highlight and shadow. A small amount of gradient was also used to give some rounding to the body of the jet.

A thick stoke that was modified in a overlay was used as the jet trail, with a thinner modified stroke to give a bit more emphasis on movement and speed.

Paired with big blue skies and large clouds, the poster took form.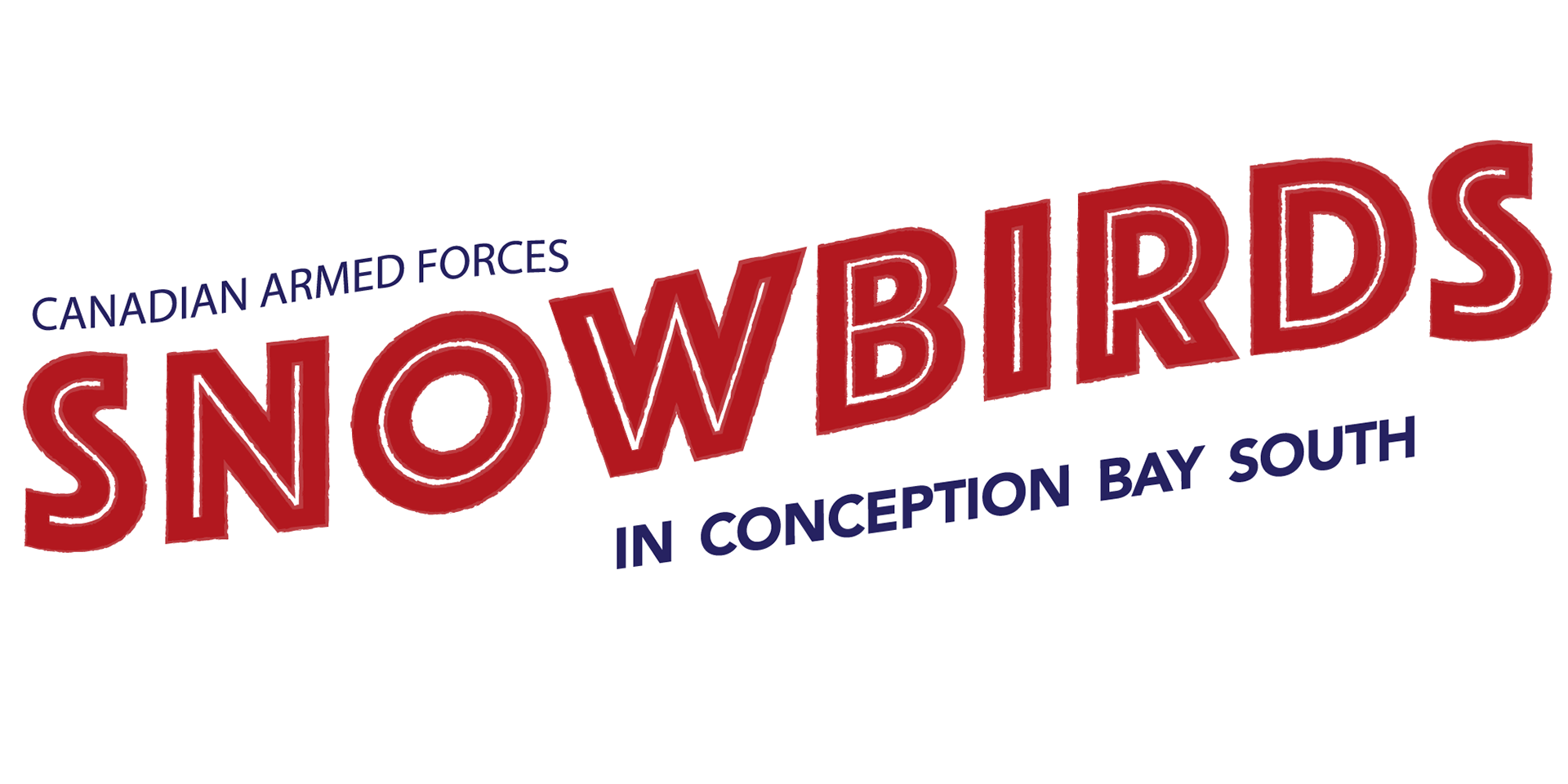 The CAF Snowbirds are serving members of the Canadian Armed Forces (CAF). I wanted to tie that into the design.

(Read more about the CAF Snowbirds
HERE
)
I decided to take inspiration from the Royal Canadian Air Force Roundel and tie that into the palette. I used a swatch with similar colour for the type, which worked well with the poster's illustration of the red jets and big blue sky.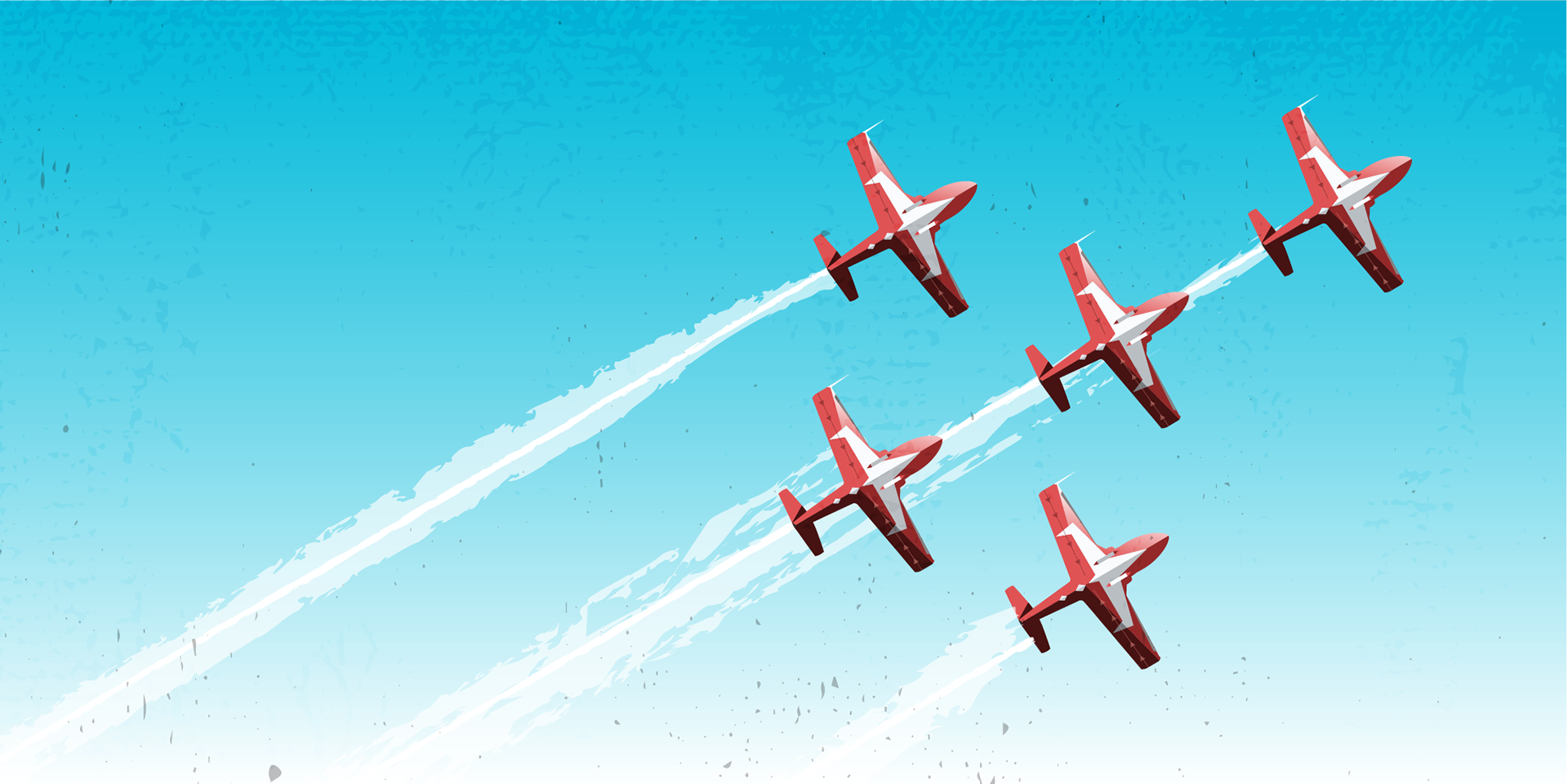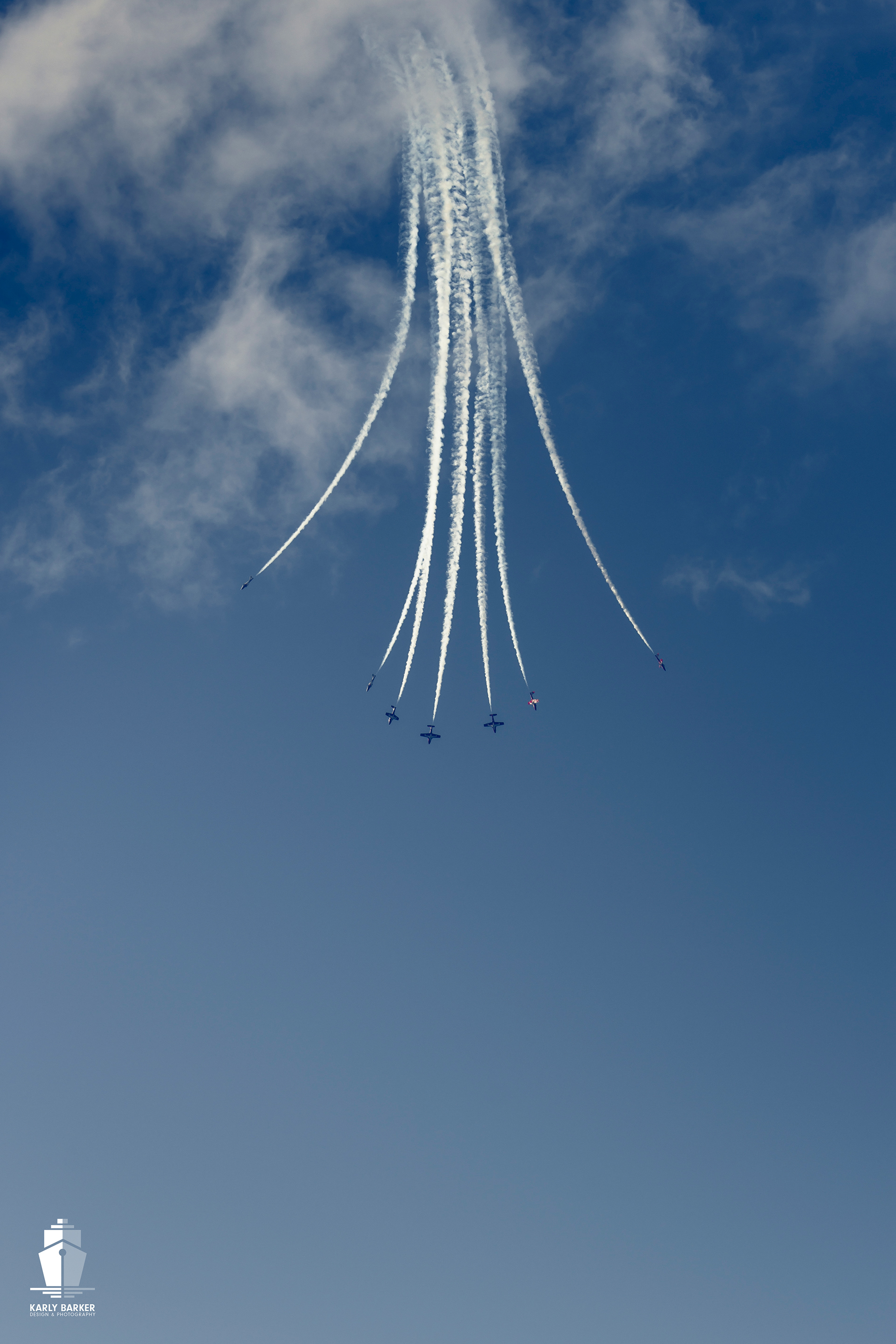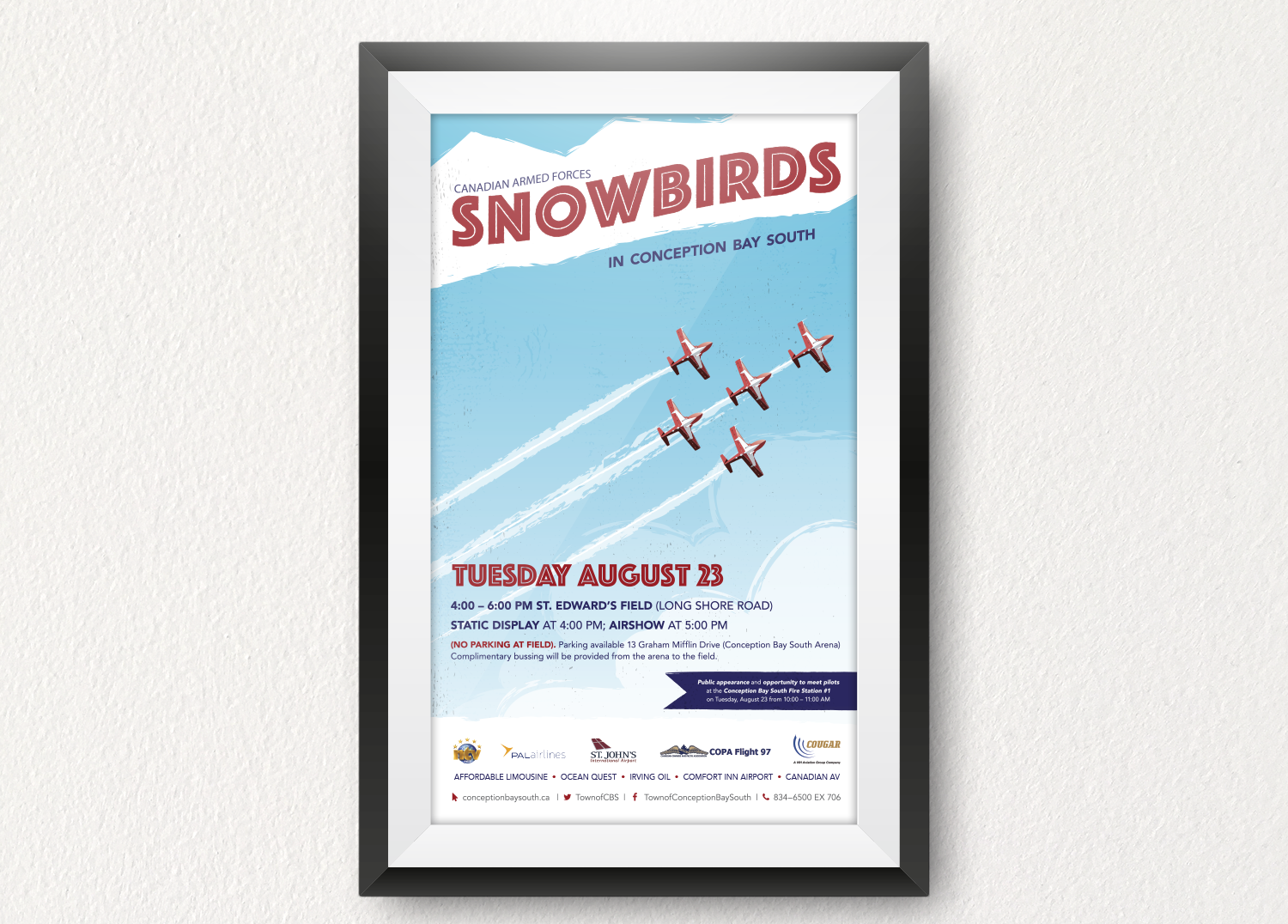 Once the look and feel was established, the poster came together fairly quickly, and with the addition of the sponsors —

NTV, PAL (Provincial Airlines), St. John's International Airport, COPA Flight 97, Cougar Helicopters, Affordable Limousine, Ocean Quest, Irving Oil, Comfort Inn Airport, Canadian AV, Town of Conception Bay South.

The poster came to life and with a few edits on the details, the poster is now out promoting the event.
Visit the Town of Conception Bay South website to read more about the event HERE